You might be wondering who works behind the scenes at an importing firm, and what actually goes in to working with international partners-- from large mills to small-holder producers-- to selecting coffees for purchase and bring them into U.S. warehouses. Although we have fostered relationships with and between producers and roasters for over twenty years, just a small team of twenty people work together to move coffee along our internal supply chain.  With our "Watch Us Work" series, we take a peek behind the coffee-curtain to introduce you to Atlasians. 
Next up is Ashika Chand, our accounting specialist. Ashika manages both our invoicing and accounts receivable-- if you work with Atlas, this means you work with Ashika. Read on to learn more about finances, film, and why she won't be going to Australia any time soon:
Q: "Your work history and education is a wonderful mashup of different interests and professional experiences.  What do you see as the common thread weaving your career together?"
Indecisiveness and curiosity. I have an interest in so many things that it has always been difficult for me to land on one thing and stick to it. I guess that's why I have so  much random knowledge. The world fascinates me and I've never been able to hash out where exactly I fit into all of it. I am thankful that all of my different journeys eventually lead me to Atlas because I do feel at home here.
Q: "Tell me about the photo of you in the race car."
Ah, I took a racing class back in 2002. I already love driving fast. This made it worse.
Q: "What has working in the specialty coffee industry for Atlas added to your bag of tricks?  What life and professional lessons have you learned?"
Well, everyone in my life thinks I instantly became this wise sage of coffee. As if walking through the doors of Atlas granted me magical coffee powers. I do have Atlas to thank for my appreciation for a delicious cup of black coffee. Before I started here I was all creamers and sugar. Now I only add that stuff to diner coffee. Is that a bag of tricks item? It's definitely something I didn't have before. I'm much more savvy Outlook user these days. Ha!
Also, I've learned to chill out when dealing with work. Coming from healthcare and patient care, I came in hot and with a fury. Coffee is so different. It's a beautiful web of people and agriculture. This is the first time that I've been able to interact with the entire supply chain of a product. Most people don't get to experience that in their day-to-day to work. I really appreciate it.
Q: "How do you support the roaster-partners of Atlas?"
I support the roaster-partners of Atlas by being available to discuss their growth and changing needs. We do business with a lot of small roasteries and they need us to be sensitive to their credit needs and cash flow. I've never worked in or managed a roastery but from this position I have learned that it's all about timing. Timing when your customers are going to pay you, when your payroll is due, when taxes are due, etc. For a small roastery the flow of cash and coffee can be a delicate dance. I'm here to do that dance with our roasters. I encourage our customers to keep communication open with their sales representative and with our Finance team. Communicating their needs helps us learn how to best serve our customers.
Q: "What is so fearful about Australia?  Nicole Kidman? Dingoes eating babies?"
Ok. First of all, most everything there wants to kill you. It's an island full of terrifying creatures. They have enormous, BUFF kangaroos fighting in the streets. Just out there kicking each other and being wild. They have pythons that can lift a wallaby. The range of giant spiders is out of hand. The ocean surrounding Australia is terrifying and the land isn't safe either. How do people still exist there?!! <insert panicked breathing> I have family there that I will never visit. Also, I'm not fully convinced people actually live there. It's just kangaroos dressed up pretending to be people.
Q: "What is your professional superpower?  Personal superpower?"
Susan recently told me that I manage to be fun and get my work done really fast. So, multitasking? My personal superpower? I can be terrible at complimenting myself. Can I list off my shortcomings instead? That's easier. No? Fine. I think my personal superpower is my ability to make friends with just about anyone. I love meeting new people and learning about who they are. If you are near me I will always start a conversation with you.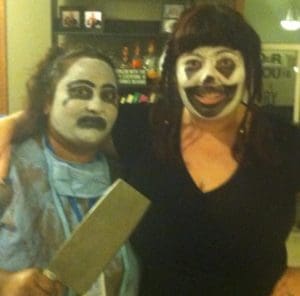 Q: "Do you have a favorite memory of your time thus far at Atlas?"
It hasn't happened yet. It will be when Craig finally gets us all onesies.
Q: "What do you do when not at work?  Make sure to tell us about dog-sitting adventures."
I'm usually getting paid to hang out with a stranger's dog. Besides working in Finance at Atlas, I also work as a dog sitter. I have a regular clientele now which makes it really fun. It's like having part-time pets. I really love it. I haven't been doing anything too creative lately. Getting older and more tired can do that to you. I did start a podcast a year ago. I let it slip away from me. The goal is to wrangle it back and get it going again. When I started working at Atlas I was 3 years into performing in the South Asian version of the Vagina Monologues, Yoni Ki Baat. I performed the first two years and directed the third year. Then I spent the following two years flying down to San Diego to help get the performances started down there. Previous to that I was fresh out of UW film. I spent a lot of time making short films and competing in film festivals in Seattle.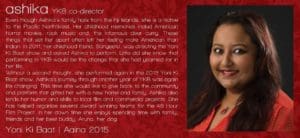 My first entry in the 2012 48 Hour film festival, No Harm, No Fowl, https://vimeo.com/53460466
We made this one just for fun, The Man Who Loved Bigfoot, https://www.youtube.com/watch?v=WbimlIvEdcs
Q: "What is your go-to coffee beverage?  Do you have a favorite coffee?"
Depends on where I am at. If I am at work, my go-to is a black cup of Ethiopian or Kenyan coffee. If I am out in the world I will usually ask for a soy latte. Unless it's a place like Milstead that offers delicious pour overs then I will get one of those. If I am in a greasy diner then I will get the cup of coffee and add milk and sugar to it.
Q: "What music are you listening to right now?"
I listen to everything. Music has the ability to change my chemical composition. Recently I went from seeing Beyoncé and Jay-Z at CenturyLink Stadium, then hopping on a plane to SF to the Hardly Strictly Blues Festival where Patty Griffin breathed life into me. Then I came back to Seattle and saw Ghostland Observatory who let me dance the world away.
Q: "Where did you get your party planning skills?  Top event-planning tip?  You volunteer and contribute to seemingly every awesome event that we host, and it is impressive."
Ha! Thank you. I like having a good time. I like it when other people have a good time with me. I like to contribute to both of those things which makes me motivated to join in the planning. Top event-planning tip is stay organized. Be ready to delegate. Stay flexible. Have fun!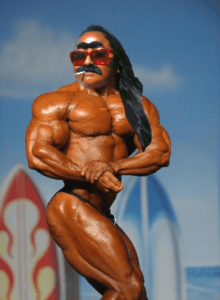 If you'd like to work alongside Ashika every day, check out our open Financial Analyst Position here!