Few trips are as exciting to plan as those to Kenya and Ethiopia, and not only because these countries produce arguably the best quality coffees in the world. The beauty and cultural richness of each country are powerful draws of their own. While coffee culture is an institution in both countries, there's still an exciting sense of breaking new ground and forming new relationships with each visit.
Kenya was our first stop, timed to coincide with an exciting womens' health event planned with Aga Khan University at Othaya Farmer's Cooperative Society's Gatuyaini washing station in the town of Othaya (Nyeri County.) For the past few years, Atlas has been working with Seattleite and Aga Khan University's Director of Medicine Dr. Michael Chung on coordinating a cervical cancer screening and treatment program in coffee growing areas of Kenya. While initially geared towards women coffee farmers, the event at Gatuyaini was open to all women in the community. Aga Khan's mobile health clinic was onsite along with a full staff of healthcare professionals to screen participants for various health risks, including pre-cancer indicators that are relatively simple and cost-effective to address.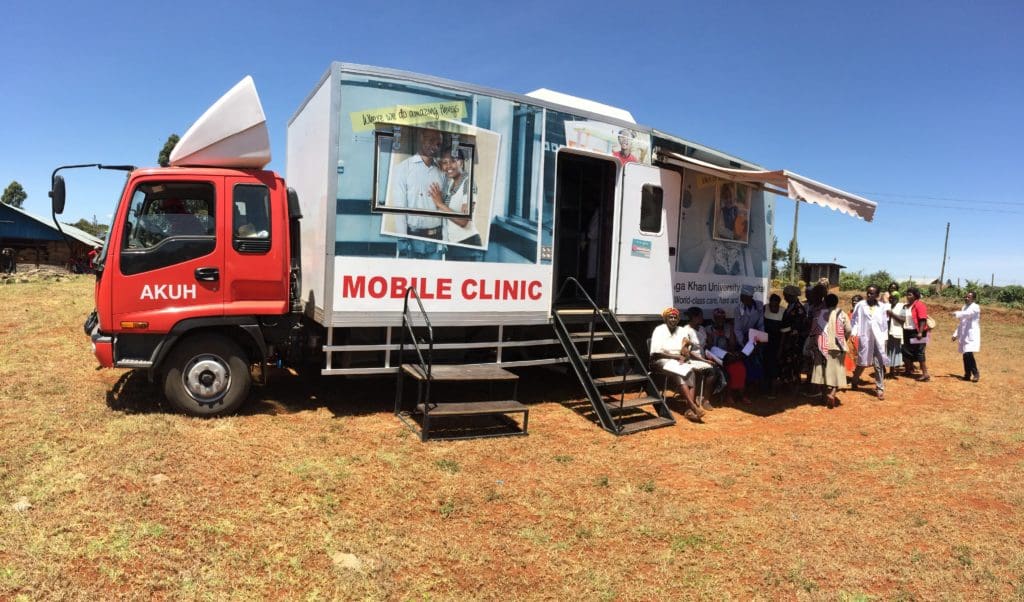 While in Kenya we spent a full day and a half visiting some of the member factories (washing stations) of Othaya and Rumukia societies in Nyeri County. Like cooperative associations in many Latin American countries, cooperative societies in Kenya provide valuable organizational structure and marketing support for individual coops. Othaya and Rumukia are somewhat unique in that the societies have their own quality control and dry milling facilities, rather than contracting QC and milling to a third party. The ability to monitor their own quality through cupping, and oversee the precision of their dry milling process gives these two societies a level of familiarity with, and control of their product unavailable to many producers in Kenya.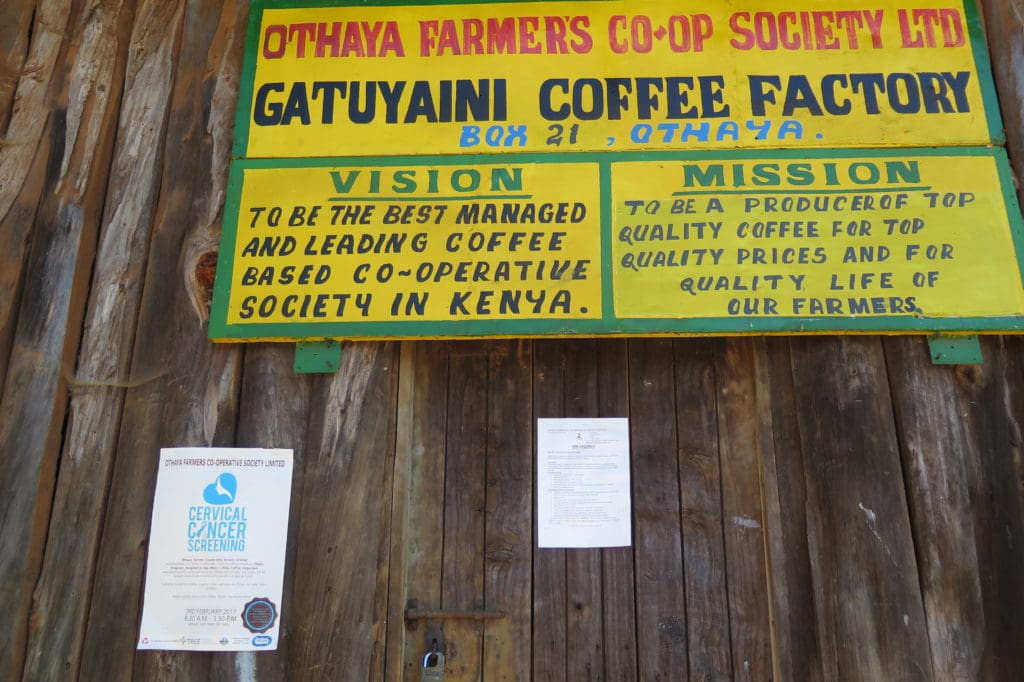 Another highlight of our time in Kenya was two full days cupping through more than a hundred samples total with our exporters in Nairobi. It's always exciting to see the diversity of profiles and personalities from the dozens of factories and estates Atlas buys from each year, particularly within a single producing country. The fact that the vast majority of our purchases are shipping having scored 88 points or higher is pretty spectacular as well!
After five wonderful days in Kenya it was time to move on to Ethiopia, where nine days would be split between a few growing regions in the South and the West. Thinking of a map of Ethiopia as a clock face with the capital Addis Ababa at the center, around 9 O'Clock in The West you have the growing areas around Jimma like Limu, Kaffa and Agaro. Keep going even farther west and you reach the town of Gambela, and the zones of Illubabor and Wollega. We've spent a lot of time in these western areas over the past several years, drawn by the untapped (or barely-tapped) potential in coffees that historically haven't received much attention from specialty coffee buyers. While most of our focus has been on washed coffees from Kaffa, Limu and some even Illubabor, scores of coops exist in Illubabor and Wollega that continue to produce natural dry processed coffees, most of which is sold as export grade 4 or 5 commercial or standard specialty quality.
This year we were fortunate to be introduced by our partners at Twin to a group of coops under the umbrella of NGO Farm Africa's "Participatory Farm Management Cooperative" (PFMC) program. Farm Africa established the PFMCs in the 90s in an effort to organize farmers who were cultivating coffee under wild forest canopy. In exchange for technical and market access assistance, farmers agreed to adopt cultivation and husbandry practices that protect and contribute to the health of native forests.
We flew from Addis to Gambela and spent two days visiting PFMCs in the zone of Illubabor, around the town of Metu. In those two days we visited eight Illubabor PFMCs, and were impressed by the cleanliness, organization and attention to detail of each one. Individual small-holder farmers are trained to pick properly ripe cherries, and dry uniformly on raised beds of bamboo at their homes. Cherries are dried for 12-16 days on average, then delivered to the central PFMC where they're stored until sufficient volume has been collected to hire a truck to deliver to the buying union's mill.
After our two days in Illubabor we drove back down to Gambela, and then out to the zone of Wollega where we spent the next two days visiting PFMC's around the central town of Dembi Dolo. For the most part PFMC operations in Wollega were identical to those of Illubabor PFMCs. The one significant difference is that much of the forest coffee in Wollega is allowed to dry on the tree before picking. The farmers learn the degree of dryness at which to pick before the dry cherries fall to the forest floor. After picking, cherries reach below 12% moisture in just two to three days of sun-drying.  We're just now in the early stages of cupping samples from these PFMC groups, but are working to secure a number of Illubabor and Wollega PFMC lots from the 2016/17 harvest. Stay tuned for more info!
The last several days of the Ethiopia trip were spent in the south, visiting three growing areas that Atlas has been buying from for the past several years. Guracho washing station is located in the Kercha woreda (district) of Guji zone, around 90 km southeast of Yirgacheffe. 2017 is our third year buying Guracho coffee, and we couldn't be happier with the quality and consistency. Another small area that Atlas has been focusing on for a few years now is located in the woredas of Gelana and Abaya, just west of Yirgacheffe town. We've found Gelana Abaya coffees have a unique green melon and nectarine character that distinguish them from other Yirgacheffe-area coffees. Both Washed and Natural lots from this region are fantastic, and we're excited to be offering both again this year.
Chuchu washing station (aka "Chichu" depending on whom in the area you ask) is located just outside the town of Dilla, technically in the Sidama zone of the Southern Nations, Nationalities and Peoples' Region. While the washing station is near town, the farmers delivering coffee are from the mountainous "Saint George" area south of Dilla, for the most part above 2,000 masl. The meticulous processing at Chuchu plays a huge role in the quality of the coffee they deliver. Unfortunately, Chuchu sustained some vandalism in the political protests that occurred in Ethiopia in late 2016. Several trucks, pumps, motors and even the building that houses their de-pulping equipment were set on fire. Thankfully they were able to make do and complete processing the season's coffee, but the washing station will be counting on good premiums for their coffee in order to finance the repairs.
All in all a fantastic trip! It's always a blast visiting our well-established producer partners, and especially exciting to see some new projects developing well. Keep an eye on our social media and News page here for more updates on these fantastic coffees arriving soon!