This just in: Pumpkin-spiced green coffee beans for your holiday single-origin feature!
We're kidding, of course, but if you are in need of holiday coffee offerings, we have plenty of suggestions to herald the holidays. Read on below.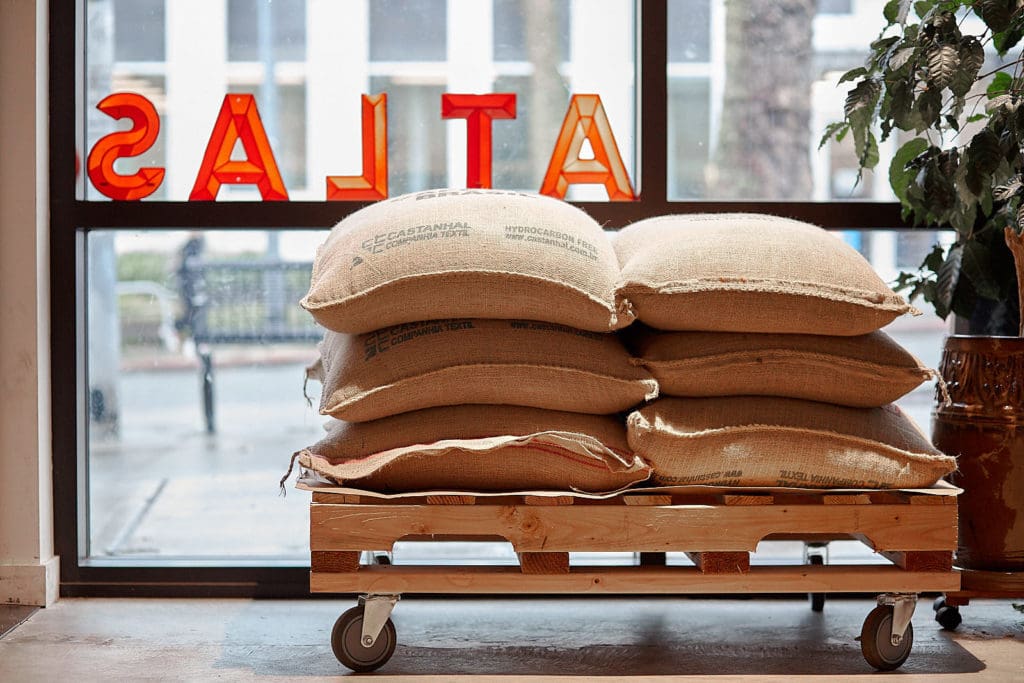 Mocha Java: the Next Generation
From the 1400 to 1600s, Europe received the bulk of its brew from the Port of Mocha (Yemen), and most Indonesian coffee came through a port on the island of Java. Often ships would stop by both ports on the way to Europe, which eventually led to roaster creating the world's first coffee blend, "Mocha Java."
500 years later, how about Mocha Java with a twist? Instead of Yemen, we suggest blending a bag of our Myanmar Naturals, with their intense-yet-clean, fruity notes with a bag of our Fair Trade Organic RFA Blue Java, with notes of dark berry, apple, and heavy body. Java available on the West Coast, and Myanmar available on both the West and East Coast.
Holiday Spice
If you're looking for a single-origin offering filled with notes of cranberry, holiday spice, plum, and chocolate, look no further than our Burundi Kalico offerings on both the West and East Coast. We have just a few bags available from last season, with new-crop arriving on the East Coast by mid-late December. Kalico has also created its very first women-produced lots, "Kalico Mama," including frame-worthy hand-sewn bag art from a Burundian organization that trains women with disabilities in handicraft. We will also have additional new-crop Burundi offerings on the West Coast from COCOCA and Coprocame in early 2019. It must be written that if pumpkin spice does fall under the 'holiday spice' category (although it may be in a category of its own), these coffees from Burundi would make a fine pumpkiny, spicy latte.
Heart of Africa
Choosing a favorite coffee is like choosing a favorite child (impossible!), but if I were stranded on a desert island for the rest of my life, and could only bring one coffee with me, it would be our Fair Trade Organic Congo Muungano. Cranberry! Peach! Black tea! Baking Spice! Prune! And syrupy body to top it off. We have new-crop Fair Trade Organic Muungano available now on the East Coast and new-crop Muungano and women-produced Muungano available in early December on the West Coast. We're also thrilled to receive two lots from Rebuild Women's Hope from Idjwi Island, Eastern DRC, in early 2019 on the West Coast.
Crowd-pleaser
If you're looking for a well-rounded microlot with drink-all-day cupping notes, ask for a sample of our late-harvest Nicaragua microlots from Beneficio Las Segovias. Available spot on the East Coast and soon on the West Coast, these coffees have notes of red apple, citrus, raisin, and chocolate and would be equally suited as a single-origin or blend components.
A Single-Origin Espresso with Personality
Bukonzo Joint Cooperative Union in Western Uganda is a cooperative with heart: they went from micro credit union to coffee cooperative, dramatically improved quality from low-quality naturals to high-quality washed arabica specialty coffee, and were pioneers in GALS, a gender equity program that has become a leader in gender-equity training for smallholder farmers worldwide. They also happen to produce some very nice washed coffees that shine in a number of ways: single-origin batch brew, blend component, or single-origin espresso. Our current lot on the West Coast arrived in July and has soft intensity with some rustic notes, brown sugar, and apple flavors with a lively acidity.
Old School
Sometimes you know what you like, and like what you know. And if you like going old-school, I'd recommend our Sumatra Ketiara – Dana is just returning from a trip visiting our close partners at this cooperative, and we are currently savoring our most recent deliveries – earth, citrus, dark fruit, and spice. Available now on the West Coast,
No matter which holidays you celebrate (or don't celebrate) we hope you're encouraged this season by the incredible variety of flavors and applications specialty coffee can fill. Please reach out to your sales rep for samples and additional information!