If you lack the Type A personality and have not already done so, it is time to book accommodations and mark your social calendars for the Specialty Coffee Expo in Seattle, from April 19-22!  An insider's perspective always makes planning easier, and we are here to help with recommendations.
WHERE TO STAY
The main event is held in downtown Seattle at the Washington State Convention Center, and there are a wide variety and price ranges of downtown hotels.  However, there is no need to stay so close, as you can walk to Pioneer Square and Capitol Hill or easily bus or Lyft to other neighborhoods like Queen Anne or Phinney Ridge.
To get a true sense of a place, we always love Airbnb.  Other great hotel options include:
NON-COFFEE THINGS TO DO
 While in Seattle, we know that you want to drink all of the coffee and do all of the Seattle-ish things, like throwing a fish at Pike Place Market…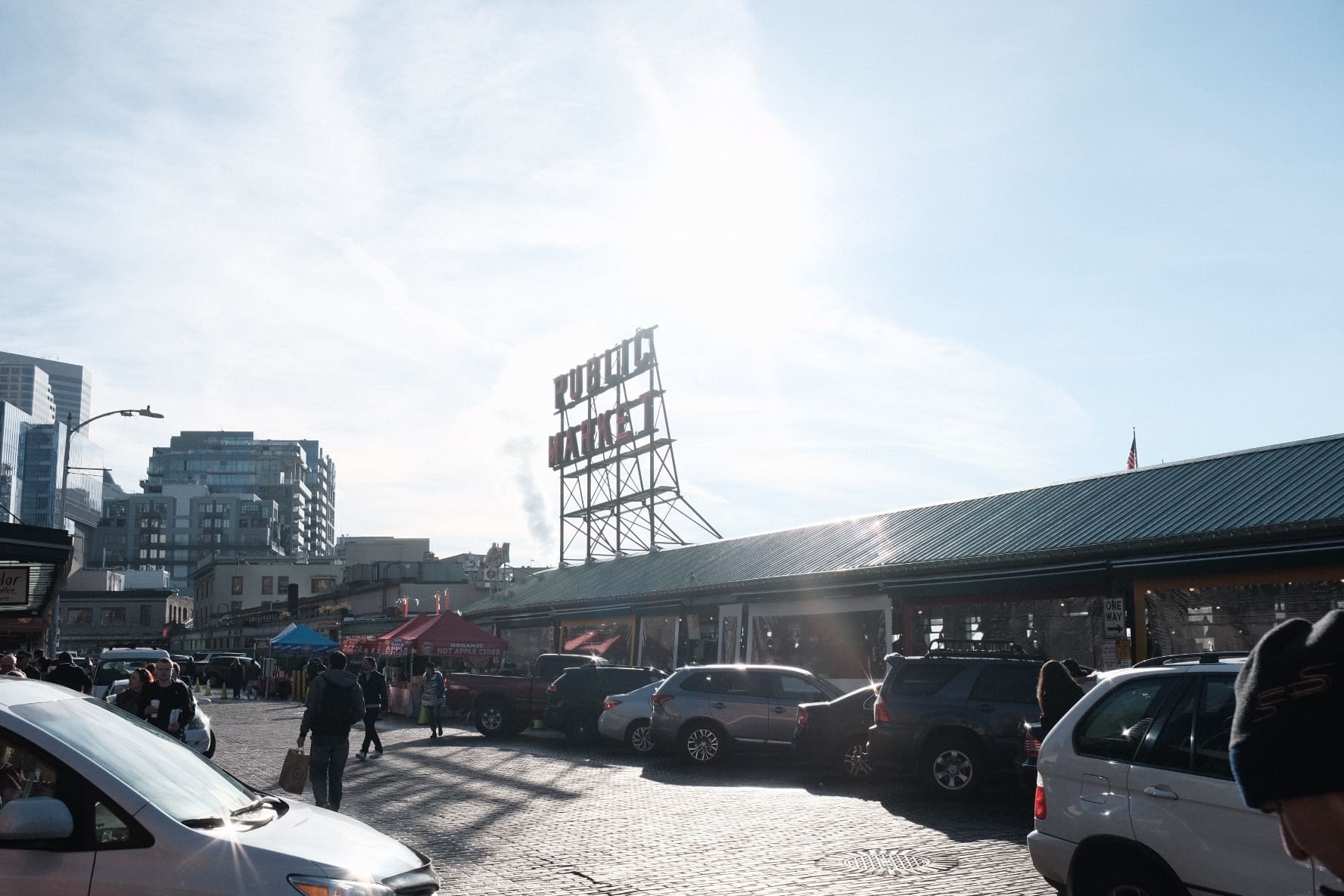 Make sure to allow for some Seattle adventures outside of Expo & coffee events and the traditional tourist's agenda.  To help get you started, here are some suggestions for food and activities from several Atlas staff members:
Leah recommends an ice cream from our friends at Frankie & Jo's.  Check out their Capitol Hill shop with a visit to Jeff's beloved Elliot Bay Book Company.  There are tons of great places to explore in that neighborhood, but you can finish the night at Liberty on 15th, a bartender's bar with fabulous sushi.
Frankie and Jo's Ballard shop is right next to a cluster of Chelsey's favorites, including brunch at The Fat Hen or cocktails at Essex with wood-fired pizza at Delancey.  In the greater area, check out the beautiful Golden Garden's beach, on Drew's list, or The Ballard Locks.
Puget Sound produces amazing oysters! Brooke's favorite place to eat her favorite food, is Renee Erickson's The Walrus and the Carpenter in Ballard. It's a great spot to learn your Olympias from your Kumamotos from your Sea Cows.
Susan loves an afternoon at M.O.H.A.I. followed by a tour (or boat ride) at The Center For Wooden Boats, all at South Lake Union, accompanied by a tasty dinner on the north end of the lake at Westward.
Ashika has declared the fish sandwich at The Pacific Inn, a dive bar in Fremont, to be Seattle's best. That neighborhood also boasts Korean-fusion at Joule for dinner or a factory tour with our friends at Theo Chocolate.
Mariner's Baseball's #1 Fan Jennifer will see you at the day game on 4/19 v. the Astros. Finish off your night with a water taxi (tiny ferry) to Alki Beach for a scenic walk and dinner at Marination Ma Kai.  Mikaela drools over the kimchi fried rice and chicken miso tacos!
Explore Discovery Park in Magnolia (includes hiking or trail running through a forest down to the beach and a lighthouse!), with burgers and shakes at Interbay's Red Mill Burger, as suggested by Katherine and seconded by Craig.
Feel free to reach out to your representative at Atlas for further questions, and watch our News page for upcoming Expo events with Atlas Coffee Importers.
To experience all things Atlas from afar, including our upcoming Expo adventures, follow @atlas_coffee!