You might be wondering who works behind the scenes at an importing firm, and what actually goes into working with roasters around the country alongside international coffee-producing partners. Although we have fostered relationships with and between producers and roasters for over twenty years, just a small team of twenty people work together to move coffee along our internal supply chain.  With our "Watch Us Work" series, we take a peek behind the coffee-curtain to introduce you to Atlasians. 
Here we're featuring Berenice Santos, who joined our Customer Service team this Spring! Chances are if you have called or emailed our Customer Service desk, you have all ready gotten to talk to her. Hailing from sunny San Diego, she is an excellent resource for anyone needing help with their coffees or looking for a smile.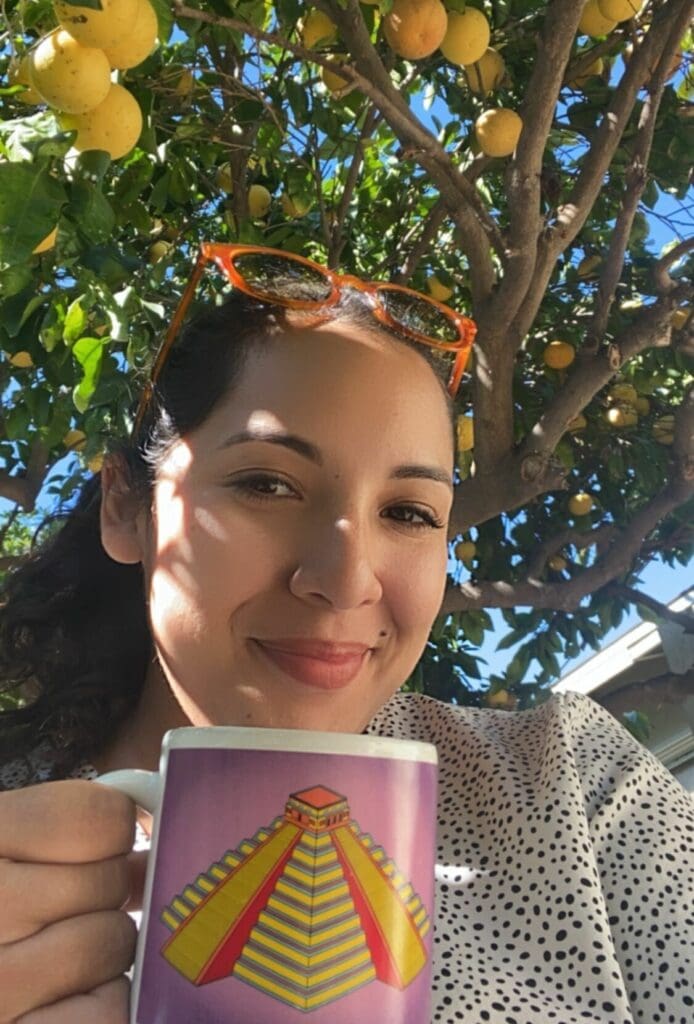 Q: "What did you do Pre-Atlas, and how did you get to Atlas?"
I was previously working for a startup green coffee importer & due to the pandemic was unfortunately laid off. A few months afterward I was lucky enough to encounter Atlas' job listing on Instagram. When they say one door closes & a better one opens, I now truly stand by it.
Q: "What is your favorite part of your role?"
Being able to interact/talk with customers, roasters & coffee enthusiasts every day. Chatting about coffee is what my dreams are made of!
Q: "What is your favorite part of living in San Diego, and where do you HAVE to take first-time visitors?"
The year-round sunny weather is my absolute favorite joy. I have a personal list of 40 things to do while visiting San Diego, I let first-time visitors pick and choose & take it from there. The heavy contenders usually entail a burrito, coffee, Balboa Park & finish the day catching the sunset at Sunset Cliffs.
Q: "What can you do at Atlas that no one else can?"
I'm the only Atlas señorita with a motorcycle license!
Q: "What do you do when not at work?"
You can catch me jogging, hiking, thrifting, traveling & sipping on cup of coffee at a local coffee shop.
Q: "If you could make and have coffee with anyone, living or otherwise, who would it be and why?"
Bob Goff hands down! My all-time favorite author (also happens to live in San Diego). I still hope this will happen in real life for me one day.