This April, Atlas coordinated with Twin  (a partner organization of ours) to survey our customers about their thoughts on women-produced coffee in the specialty coffee industry.  Twin has recently published their findings in a full report, which they've made accessible online here along with a very informative Twin report called "Women's Coffee Bringing Greater Gender Justice," which can be accessed here.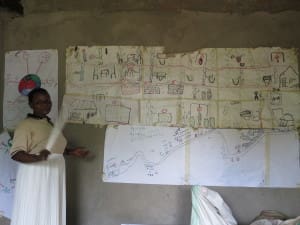 Together, Twin and Atlas surveyed over 100 of our industry partners, 85% of whom were from the US, 13% from Europe, and 2% from the Asia Pacific region.
When US Roasters were asked to pick the most effective phrasing to promote women-produced coffee:
Over 65% chose "Grown/Produced by Women"
About 20% chose "Gender Justice Coffee"
About 15% chose "Coffee Benefitting Women"
Less than 3% chose "Women's Coffee"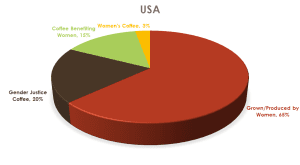 When asked whether women-produced coffee should have specific qualifying parameters through a third-party certifier, responses were mixed among US and European buyers.  Many acknowledging a need for improved traceability and accountability, while citing concerns that adding another certification to their offerings could increase costs and administration.
95% of buyers see quality as the key factor in their decision to buy women-produced coffee
85% believe that lack of consumer awareness is the main challenge for women-produced coffee
80% would like more marketing support for women-produced coffee (through stories, impact data, and information on gender-justice work)
One interesting finding is that while nearly 95% of buyers use quality as a key factor in buying women-produced coffee, about 65% of US buyers and 90% of European buyers do not believe that women-produced coffee is generally higher in quality than standard specialty-grade coffee. In terms of marketing, of the nine U.S. roasters that were already purchasing women-produced coffee, nearly half were not marketing it as such.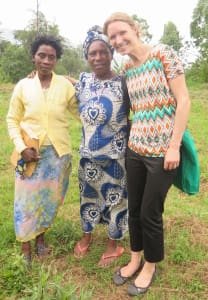 So what comes next? The study makes clear that while the demand for women-produced coffee is growing, the entire coffee supply chain can do more to promote sales of women-produced coffee.  If we dig a bit deeper, some interesting questions arise as to what the end goals are for buying/selling women-produced coffee: to increase the quality of women-produced coffee, to recognize and explicitly compensate women for their contribution, to support gender justice within the cooperative, all of the above, or something else entirely?
One of our relationship partners, Bukonzo Joint Cooperative Union (BJCU) in Western Uganda, has been a pioneer of gender justice, with men and women working together in many tasks usually relegated to one gender or the other.  They have decided that women-produced coffee doesn't best fit their model since they are already acting out gender justice and continually improving quality without lot separation by gender.
While some coffee cooperatives have had women's coffee groups for years, we've recently seen a significant increase in interest among our specialty coffee clients. Roasters are now approaching Atlas interested in promoting women's groups and paying a social and lot-separation premium for women-produced coffee.  The industry at large is elevating the trajectory of women-produced coffee, including short and long-term goals, and at Atlas we're happy to be part of the process.  We're proud to support cooperatives such as BJCU that acknowledge the importance of gender equality while choosing not to market women-produced coffee, as well as supporting those coops that do separate and market women-produced lots.
Atlas features a variety of women-produced lots from Sumatra (Organic Queen Ketiara; KOKOWAGAYO), Rwanda (Hingakawa Women's Association) and Nicaragua (Tierra Madre.) Contact your sales rep for current availability, cupping notes and/or samples. We look forward to continuing the conversation!