Monday, February 20 is Presidents' Day in the U.S. & Family Day in Canada.
Tuesday, February 21 is Mardi Gras.
Atlas Coffee Importers will be closed on Monday. Warehouse details are below:
Closed Monday:
Atlas Coffee Importers
Continental Annex (CA)
Continental Carteret (NJ)
East Bay (WA)
Seaforth (BC)
The Green Room (WA)
Open Monday:
Cadeco (TX)
Dupuy Charleston (SC)
Dupuy Houston (TX) * closed Tuesday
Dupuy New Orleans (LA)
GBH (QC)
Paris Brothers (MO)
Ordering Lead Times
Lead times vary by warehouse. Holiday closures do not count as part of warehouse lead time. We will continue to process orders for the next available business day based upon the time your order is submitted, the warehouse's lead time, and the holiday. Click on the graphics to see them full size.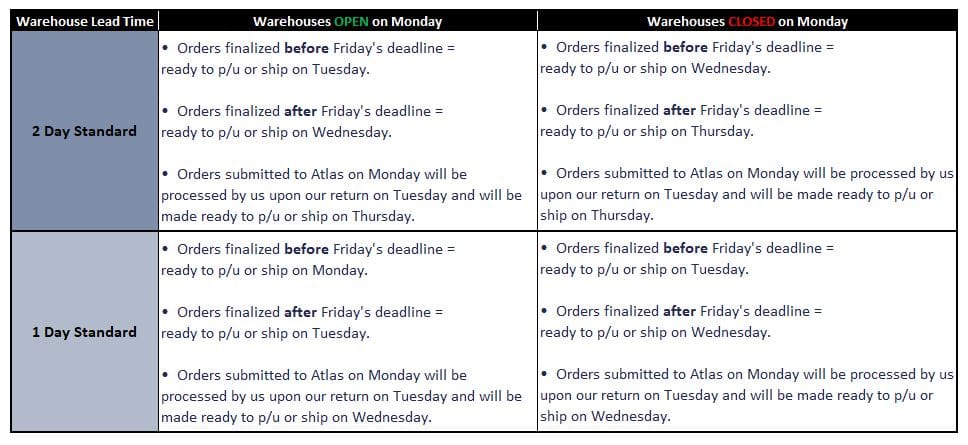 Submitting Your Order & Contacting Atlas
When submitting your order, please make sure you are emailing the correct personnel to avoid missed orders or processing delays.