July 30, 2021 - Market Update
After a week of volatility, arabica coffee Futures fell significantly today, closing in the 180 range. Several factors led to coffee prices dropping today, including weather in Brazil's coffee-growing regions, and speculative trading changes.
First, there is an easing of frost concerns at this time-- patchy frost reached about 80% of Minas Gerais overnight and did only limited damage to Brazil's coffee crops, according to World Weather, which sparked vigorous selling once this was reported today.
In addition, due to the volatility coffee futures have seen over the last two weeks, the International Coffee Exchange (ICE) raised margins on coffee futures by $1500 per contract, in an effort to discourage speculative trading. This is weighing down the coffee futures price as well, because fewer speculative traders are buying into the market.
Weather in Brazil remains the primary ongoing concern at this time. Temperatures for Saturday morning are forecast to be warmer than Friday by about 1-2 C, which is still unseasonably low, but less likely to create a frost. It is also possible that there could be long-term issues with frost-damaged plants that will only be detectable later in the season, but that is something only time will bear out. The next event to watch for will be rain or drought in the coming months.
July 23, 2021 - Market Update
This week we saw coffee Futures prices surge to a 6 1/2 year high, brought on by concern that Brazil's next harvest will be decimated by the twin risks of drought and frost.
Low temperatures in coffee-growing regions of Brazil were reported last weekend and into Monday, noting a high risk of frost. In the early hours of Tuesday, frost hit several agricultural regions, resulting in damage to the trees. Minas Gerais, one of the primary regions hit, is the largest coffee-growing region in Brazil.
The frost will have an immediate impact on the 21/22 crop since harvesting is somewhat behind schedule and many trees still have fruit on them. This is especially significant because 21/22 is already a down year in Brazil's biennial crop cycle. Damage to leaves and branches will also mean additional pruning after the harvest, which will reduce production the 22/23 crop as well. In short, this weather event will have a multi-year impact on Brazil's production.
On Wednesday afternoon, Rural Clima (a national meteorological group) reported that damage to coffee trees from frost in Minas Gerais was "very significant," saying parts of South Minas Gerais are experiencing the coldest temperatures in 27 years. As a result, Futures market prices accelerated and have continued their upward trend after another forecast reported the return of frost to Minas Gerais on July 28-30.
This morning, after a further rally, coffee prices gave up some of their gains as updated weather forecasts showed reduced chances for frost next week.
Overall, coffee prices were already in an upward trend as a result of dry weather in Brazil.  Last week, several coffee-growing regions saw no rainfall, which was the second straight week that no precipitation was reported.  According to Rural Clima, current soil moisture in Minas Gerais is only around 20%, which is well below the 60% needed for coffee crop development.
June 25, 2021 - Market Update
2021 continues to be somewhat of a jigsaw puzzle of coffee needs vs. coffee availability. The GCA recently reported that roasters' inventory is down 15% over this time 2020. Meanwhile, importers (Atlas included!) are seeing continued delays on coffee arrivals worldwide.
We have been in touch with many of our partners, including container shippers, producers, and exporters, to provide you with some updates on what to expect over the next several months and how to plan.
Overall – International Shipping
While there have been some improvements, issues with container availability at origin and dwell time (time stopped at transshipment ports, or stopover locations where cargo is moved to a new ship to finish its voyage to destination port) remain two of the largest sources of shipping delays. Land-locked countries have been particularly affected by the container shortage. 
Generally, we are seeing longer dwell times for containers, in almost all hub ports. Some containers are taking 2-3 weeks or more at a transshipment point.
In addition, US ports remain congested. We are seeing wait and unload times take on average 3-4 weeks once a container has landed at the port to when it is available to ship at the warehouse.
We anticipate international shipping will remain delayed due to the above factors through the end of 2021.
What does this mean for you?
The TL;DR: If there are must-have coffees in your lineup, your best option is to book these coffees rather than ordering spot so that we can ensure availability for you. In addition, if you are looking for high-end micro-lots, we are advising booking these SAS Preshipment (subject to approval of pre-shipment sample), as many of these lots are selling out before they land.
To help, here is a month-by-month breakdown of coffees we anticipate becoming available, as well as recommendations for how to plan for the rest of the year. We will continue to update this page as more information becomes available.
In addition, if you are new to forward contracting, please reach out to your sales rep to learn more about how you can employ this tool! We are here to help and as a resource.

July
Anticipated arrivals, including coffees at the warehouse awaiting arrival approval, at port awaiting transfer to the warehouse, or afloat with a known port arrival date, are listed below. 
July is a great time to look at your usage for the last 6 months and put together a plan for what you will need through the end of 2021. Key coffees to consider booking include:
Guatemala, Honduras, Nicaragua, Costa Rica: Consider booking through next harvest, April or May 2022
Brazil: There is continued anticipation of coffee shortages out of Brazil. Consider booking through October or November 2022 to ensure pricing and availability of your desired type. In addition, Atlas is experiencing delays with our Porta Rossa shipments. Reps will be following up with customers who are impacted, but expect to purchase MTGB or a traceable lot if you are buying spot.
Colombia: While the Buenaventura port has reopened and coffee is beginning to be delivered to dry mills, there is still a backlog causing delays for coffees that do not yet have a port booking or have not yet left the country. Consider booking through the end of 2021 to ensure availability.
Ethiopia: Consider booking through next harvest, June or July 2022 for washed coffees and August 2022 for naturals.
Kenya: Consider booking what you will need through the next harvest, July 2022. These lots are landing in July on the West Coast and August on the East Coast. Consider booking SAS arrival (subject to approval of arrival sample) for these, as some of our pre-shipment samples are no longer available.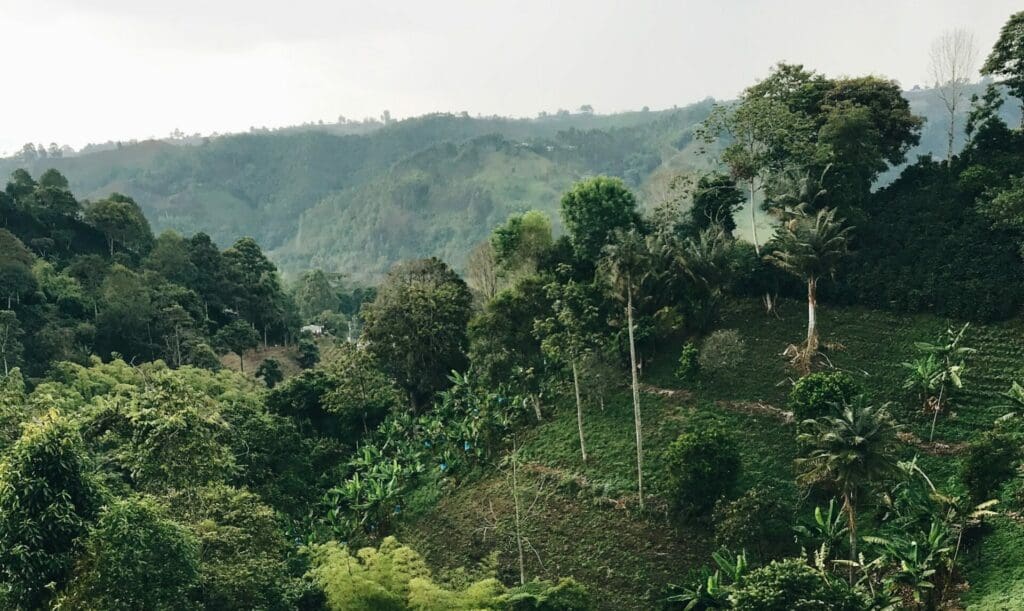 August
Anticipated arrivals are listed below. Many micro-lots are being booked before arrival, so August is a good time to set up any micro-lot needs you have through the end of the year. This could include the following coffees:
DR Congo Muungano & Rebuild Women's Hope
Rwanda FTO Sholi Natural & Washed
Sumatra & other Indonesia lots
In addition, we recommend reviewing your position for the remainder of 2021 for the following coffees:
Papua New Guinea: We have an ample supply of coffee booked, but shipping remains challenging out of this country in particular. We anticipate continued delays and are suggesting Honduras, Peru, and Mexico as good alternatives.
Rosebud Blend: We anticipate Rosebud will be available mid-late August and recommend booking through the end of 2021. 
Colombia: With a backlog of containers at Buenaventura, some of our sail dates could be pushed back, and some of the lots listed for August may land in September. Consider your needs for the remainder of 2021. We will have additional lots and micro-lots landing in Winter '21/'22.
Mexico: Our last lot for 2021 will land in September. Consider booking through May or June of 2022.

September
Anticipated arrivals are listed below. Many of the listed lots do not yet have sail dates, so we anticipate some changes to this list. Based on July and August arrivals, we hope to have more spot coffee available in September. However, we are still encouraging roasters to contract their must-have coffees rather than relying on spot availability.
If you have not done so already, September is a good time to review your position and book through next harvest on the following coffees, as it is unlikely that we will receive additional lots:
Centrals: Costa Rica, Guatemala, Honduras, Mexico, Nicaragua
Other coffees to keep an eye on include:
Brazil Porta Rossa: Our first Fall lots are landing, and we anticipate this coffee should be more readily available through the remainder of 2021. 
Papua New Guinea Organic: We anticipate 2 lots landing in September, with additional lots landing through the end of the year.
Sumatra: We anticipate supply to dwindle stateside and to see price increases throughout the Fall. Consider booking through January or February 2022, or longer if this is a staple coffee for you.
----
Arrival Schedules
July
| | | | | |
| --- | --- | --- | --- | --- |
| Origin | Coffee Description | Bags | Est. Avail. | WHSE |
| Brazil | Organic RFA Natural - Fazenda Dutra | 83 | 21-Jul | TGR, WA |
| Colombia | Excelso EP | 18 | 21-Jul | TGR, WA |
| Colombia | Excelso EP, "El Corazon" | 7 | 21-Jul | TGR, WA |
| Costa Rica | SHB EP Tarrazu - Santa Elena Washed (GP) | 73 | 21-Jul | TGR, WA |
| Ethiopia | Gr. 1 Washed Guji Kercha, Guracho WS (GP) | 100 | 21-Jun | CTI, NJ |
| Ethiopia | Gr. 1 Org Washed Guji, Dame Dabaye WS (GP) | 30 | 21-Jun | CTI, NJ |
| Ethiopia | Gr. 1 Washed Guji Kercha, Guracho WS (GP) | 20 | 21-Jul | TGR, WA |
| Ethiopia | Gr. 1 Washed Guji Hambela, Dame Dabaye WS (GP) | 75 | 21-Jul | TGR, WA |
| Ethiopia | Gr. 2 Washed Sidamo (GP) | 63 | 21-Jun | TGR, WA |
| Ethiopia | Gr. 2 Washed Yirgacheffe | 128 | 21-Jun | TGR, WA |
| Guatemala | SHB EP | 239 | 21-Jul | TGR, WA |
| Guatemala | SHB EP | 229 | 21-Jun | TGR, WA |
| Guatemala | SHB EP | 117 | 21-Jun | TGR, WA |
| Guatemala | SHB EP "Tikal" | 62 | 21-Jul | TGR, WA |
| Guatemala | SHB EP "Tikal" | 53 | 21-Jul | TGR, WA |
| Guatemala | SHB EP Vides 58 Las Alturas (GP) | 10 | 21-Jul | TGR, WA |
| Honduras | SHG EP Santa Barbara | 230 | 21-Jul | TGR, WA |
| Honduras | Organic SHG EP, Beneficio San Marcos 20/21 | 78 | 21-Jul | TGR, WA |
| Honduras | Organic SHG EP, Beneficio San Marcos 20/21 | 24 | 21-Jul | TGR, WA |
| Honduras | SHG EP FTO COMSA (GP) | 234 | 21-Jul | TGR, WA |
| Honduras | SHG EP FTO RFA COCAFCAL - Las Capucas 20/21 | 22 | 21-Jul | TGR, WA |
| Kenya | Komothai, Kagwanja AA (30 kg boxes) | 8 | 21-Jul | TGR, WA |
| Kenya | Komothai, Kagwanja AB (60 kg boxes) | 24 | 21-Jul | TGR, WA |
| Kenya | Mugaga, Kiamabara AB(Ecotact) | 34 | 21-Jul | TGR, WA |
| Kenya | Iyego, Marimira AB (Ecotact) | 20 | 21-Jul | TGR, WA |
| Kenya | Endebess Natural(Ecotact) | 25 | 21-Jul | TGR, WA |
| Nicaragua | SHG EP Jinotega | 12 | 21-Jul | TGR, WA |
| Peru | Gr. 1 MCM | 275 | 21-Jul | TGR, WA |
| Sumatra | Gr. 1 Mandheling | 31 | 21-Jul | TGR, WA |
| Sumatra | Organic Gr. 1 Mandheling | 121 | 21-Jul | TGR, WA |
| Uganda | FTO BJCU Owemba (GP) | 71 | 21-Jul | TGR, WA |
| Uganda | FTO BJCU Kyalhumba WS (GP) | 16 | 21-Jul | TGR, WA |
August
| | | | | |
| --- | --- | --- | --- | --- |
| Origin | Coffee Description | Bags | Est. Avail | WHSE |
| Colombia | Excelso EP | 92 | 21-Aug | TGR, WA |
| Colombia | Excelso EP | 157 | 21-Aug | TGR, WA |
| Colombia | Excelso EP | 224 | 21-Aug | TGR, WA |
| Colombia | Excelso EP, "El Corazon" | 157 | 21-Aug | TGR, WA |
| Colombia | Excelso EP, "El Corazon" | 273 | 21-Aug | TGR, WA |
| Colombia | Excelso EP, "El Corazon" | 223 | 21-Aug | TGR, WA |
| Colombia | Excelso EP, "El Corazon" | 165 | 21-Aug | TGR, WA |
| Colombia | Supremo, Screen 17/18 | 204 | 21-Aug | TGR, WA |
| Colombia | Supremo, Screen 17/18 | 125 | 21-Aug | TGR, WA |
| Colombia | Excelso EP, Inza (GP) | 50 | 21-Aug | TGR, WA |
| Colombia | ASOCAFE – Sur de Bolivar | 45 | 21-Aug | TGR, WA |
| Costa Rica | SHB EP Tarrazu | 54 | 21-Aug | TGR, WA |
| Costa Rica | SHB EP Tarrazu – Santa Elena Honey (GP) | 85 | 21-Aug | TGR, WA |
| Ethiopia | Gr. 1 Washed Kochere, Wuri WS (GP) | 80 | 21-Aug | TGR, WA |
| Ethiopia | Gr. 1 Natural Guji Hambela, Dame Dabaye WS (GP) | 46 | 21-Aug | TGR, WA |
| Ethiopia | Gr. 1 Washed Kochere, Wuri WS – 30 KG GP BAGS | 40 | 21-Aug | TGR, WA |
| Ethiopia | Gr. 2 Organic Washed Sidamo (GP) | 236 | 21-Aug | TGR, WA |
| Ethiopia | Gr. 2 Washed Yirgacheffe | 120 | 21-Aug | TGR, WA |
| Ethiopia | Gr. 3 Natural Guji Kercha, Guracho WS (GP) | 144 | 21-Aug | TGR, WA |
| Ethiopia | Gr. 3 Fair Trade/Organic Natural Sidamo, Layo Teraga Coop (GP) | 35 | 21-Aug | TGR, WA |
| Ethiopia | Gr. 4 Natural Guji | 270 | 21-Aug | TGR, WA |
| Ethiopia | Gr. 4 Natural Sidamo | 34 | 21-Aug | TGR, WA |
| Ethiopia | Gr. 4 Organic Natural Sidamo | 80 | 21-Aug | TGR, WA |
| Ethiopia | Gr. 4 Fair Trade/Organic Natural Sidamo (GP) | 104 | 21-Aug | TGR, WA |
| Guatemala | SHB EP | 257 | 21-Aug | TGR, WA |
| Guatemala | SHB EP "Tikal" | 172 | 21-Aug | TGR, WA |
| Guatemala | SHB EP "Tikal" | 38 | 21-Aug | TGR, WA |
| Guatemala | SHB EP "Tikal" | 191 | 21-Aug | TGR, WA |
| Guatemala | SHB EP "Tikal" | 186 | 21-Aug | TGR, WA |
| Guatemala | SHB EP "Tikal" | 127 | 21-Aug | TGR, WA |
| Guatemala | SHB EP Fair Trade/Organic CODECH Community Blend (GP) | 31 | 21-Aug | TGR, WA |
| Guatemala | SHB EP Fair Trade/Organic CODECH Community Blend (GP) | 202 | 21-Aug | TGR, WA |
| Honduras | SHG EP Fair Trade/Organic COMSA (GP) | 244 | 21-Aug | CTI, NJ |
| India | Robusta Parchment PB | 52 | 21-Aug | TGR, WA |
| Mexico | Organic SHG Dana Montana 20/21 (GP) | 108 | 21-Aug | TGR, WA |
| Peru | Organic Gr. 1 MCM | 269 | 21-Aug | TGR, WA |
| Sumatra | Fair Trade Organic Gr. 1 Ketiara (GP) | 30 | 21-Aug | CTI, NJ |
| Sumatra | Gr. 1 Mandheling | 28 | 21-Aug | TGR, WA |
| Blend | Espresso Blend Swiss Water® Process 30 KG Bags | 80 | 21-Aug | TGR, WA |
| Blend | FTO Cascadia Blend Swiss Water® Process 30 KG Bags | 49 | 21-Aug | TGR, WA |
| Blend | Fair Trade/Organic Cascadia Blend Swiss Water® Process | 87 | 21-Aug | TGR, WA |
| Brazil | NY 2/3 Swiss Water® Process | 54 | 21-Aug | TGR, WA |
| Colombia | EP Swiss Water® Process | 75 | 21-Aug | TGR, WA |
| Peru | Organic Swiss Water® Process | 75 | 21-Aug | TGR, WA |
| Sumatra | Mandheling, Gr. 1 Swiss Water® Process | 20 | 21-Aug | TGR, WA |
September
| | | | | |
| --- | --- | --- | --- | --- |
| Origin | Coffee Description | Bags | Est Avail. | WHSE |
| Brazil | NY 2, Screen 17/18, Cerrado "Porta Rossa" | 50 | 21-Sep | TGR, WA |
| Brazil | NY 2, Screen 17/18, Cerrado "Porta Rossa" | 136 | 21-Sep | TGR, WA |
| Brazil | NY 2, Screen 17/18, Cerrado "Porta Rossa" | 299 | 21-Sep | TGR, WA |
| Brazil | NY 2, Screen 17/18, Cerrado "Porta Rossa" | 173 | 21-Sep | TGR, WA |
| Brazil | NY 2, Screen 17/18, Cerrado "Porta Rossa" | 190 | 21-Sep | TGR, WA |
| Brazil | NY 2, Screen 17/18, Cerrado "Porta Rossa" | 164 | 21-Sep | TGR, WA |
| Brazil | NY 2, Screen 17/18, Cerrado "Porta Rossa" | 111 | 21-Sep | TGR, WA |
| Ethiopia | Gr. 3 Natural Guji Kercha | 45 | 21-Sep | CTI, NJ |
| Ethiopia | Gr. 1 Washed Guji Kercha, Guracho WS (GP) | 22 | 21-Sep | TGR, WA |
| Ethiopia | Gr. 1 Washed Guji Hambela, Dame Dabaye WS (GP) | 128 | 21-Sep | TGR, WA |
| Ethiopia | Gr. 1 Natural Guji Hambela, Dame Dabaye WS (GP) | 90 | 21-Sep | TGR, WA |
| Ethiopia | Gr. 3 Natural Guji Kercha, Guracho WS (GP) | 96 | 21-Sep | TGR, WA |
| Ethiopia | Gr. 4 Natural Guji | 71 | 21-Sep | TGR, WA |
| Ethiopia | Gr. 4 Natural Guji | 64 | 21-Sep | TGR, WA |
| Ethiopia | Gr. 4 Natural Sidamo | 143 | 21-Sep | TGR, WA |
| Honduras | SHG EP Santa Barbara | 211 | 21-Sep | TGR, WA |
| Honduras | SHG EP FTO RFA COCAFCAL - Las Capucas 20/21 | 116 | 21-Sep | TGR, WA |
| Mexico | Organic SHG Dana Montana 20/21 (GP) | 187 | 21-Sep | TGR, WA |
| Nicaragua | Fair Trade/Organic SHG EP PRODECOOP | 96 | 21-Sep | TGR, WA |
| Papua New Guinea | Organic (Ecotact) | 311 | 21-Sep | TGR, WA |
| Papua New Guinea | Organic (Ecotact) | 313 | 21-Sep | TGR, WA |
| Peru | Fair Trade Organic El Milagro | 165 | 21-Sep | TGR, WA |
| Sumatra | Gr. 1 Mandheling | 269 | 21-Sep | TGR, WA |
| Sumatra | Organic Gr. 1 Mandheling | 129 | 21-Sep | TGR, WA |
| Sumatra | Fair Trade Organic Gr. 1 Ketiara (GP) | 231 | 21-Sep | TGR, WA |
| Brazil | MC Process | 73 | 21-Sep | TGR, WA |
| Costa Rica | MC Process | 20 | 21-Sep | TGR, WA |
| Ethiopia | MC Process | 25 | 21-Sep | TGR, WA |
| Honduras | FTO RFA  Swiss Water® Process | 75 | 21-Sep | TGR, WA |
| Honduras | Organic Swiss Water® Process | 52 | 21-Sep | TGR, WA |
| Honduras | Organic Swiss Water® Process | 75 | 21-Sep | TGR, WA |